Order this year's Christmas calendar now
Count down to Christmas Eve with 30 doors filled with exquisite chocolate delight
See the selection here
24 days filled with premium chocolate
This year, December will be extra magical. We are unveiling 2 brand new beautiful calendars in light blue and cream. Inside the magical snowflakes are hidden new tasty chocolates that have never been seen before in our Christmas calendar. Look forward to, among other things, the biggest news of the year: Cookie Joe ! As always, all 6 of our Christmas calendars measure almost a meter in length and store a minimum of 30 chocolates.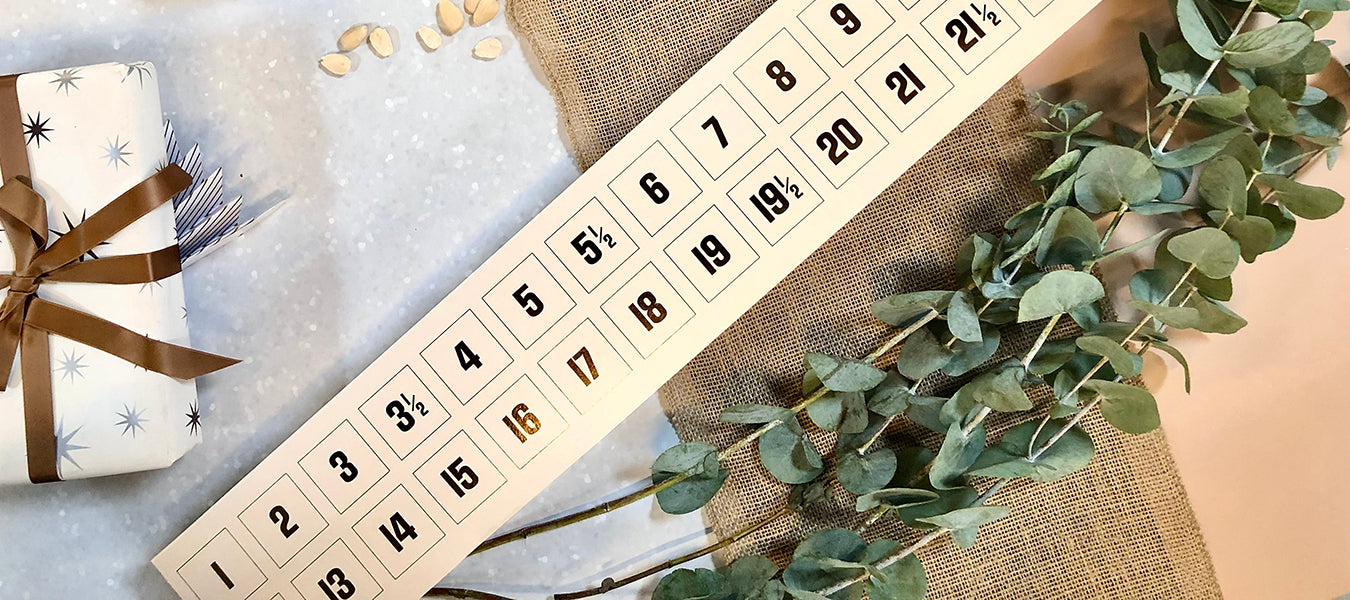 Sweeten the wait with one of our package solutions
SIMPLY kits
Get more chocolate for your money
CHOCOLATE CHRISTMAS CALENDAR KITS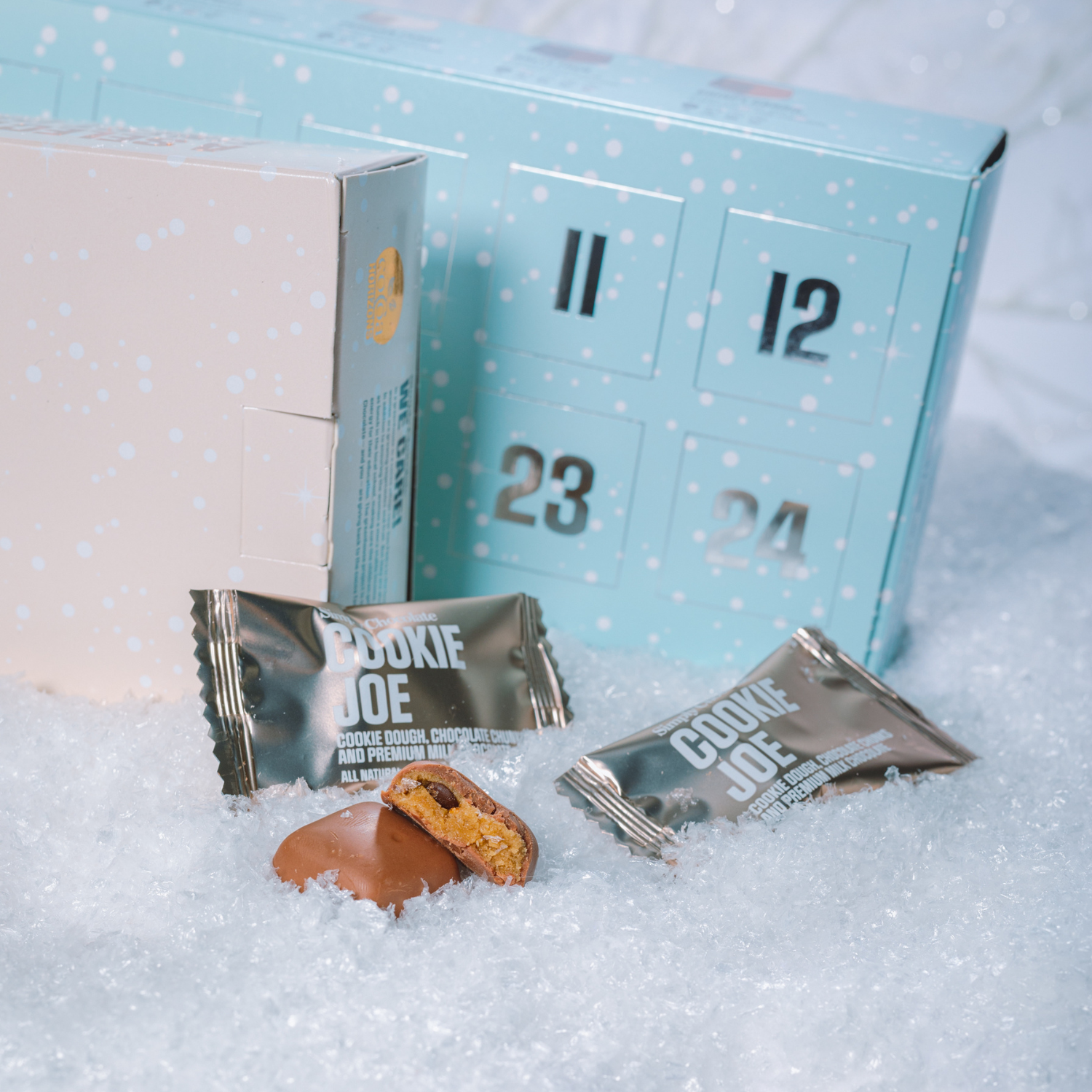 Award-winning natural flavor combinations
This year, the selection of premium chocolate advent calendars from Simply is larger than ever before. No matter which calendar you choose to count down to Christmas with, you can look forward to a pure, natural chocolate experience. All our chocolates are free from additives, preservatives, and other artificial ingredients. Instead, we have filled them with the finest ingredients from nature and unique flavor combinations.
Get ready for everything from crispy caramel, sea salt, and premium milk chocolate to a mix of raspberry and Persian licorice combined in premium white chocolate. Perhaps you prefer dark? Then, you can look forward to flavors of crunchy coffee beans or salted almonds with dark premium chocolate.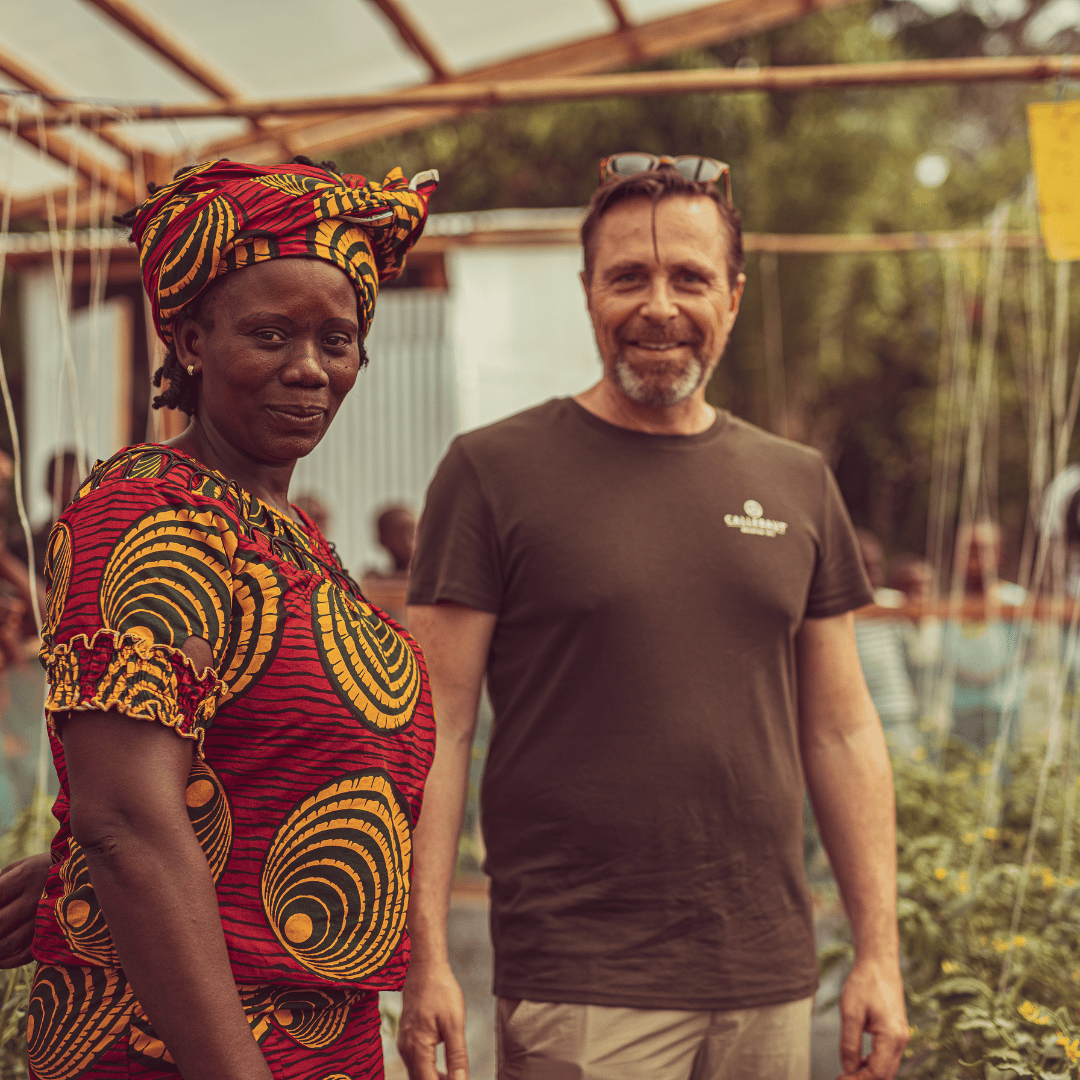 A Christmas calendar with a clear conscience
When you buy our Christmas calendar, you are helping to give back to the local communities that surround our cocoa farmers in the Ivory Coast.
Christmas is a celebration of the heart, and our hearts burn not only for natural and sustainable chocolate, but also for the colleagues who contribute every single day to ensuring that we get the absolute best cocoa here at the factory. That is why we are part of the NGO Cocoa Horizons.
Our chocolate Christmas calendars are typically slightly more expensive than those you find on the shelf in your local supermarket. In return, it is filled with responsible chocolate. And then it is produced with energy from our own solar panel on the roof.
Chocolate Christmas calendars with 30 & 60 pieces
CHOCOLATE CHRISTMAS CALENDAR FROM SIMPLY
Chocolate Christmas calendars from Simply Chocolate are a must for the sweet Christmas season. Here you get a sweet kick of first-class chocolate for every day throughout December. This year's classic 2023 Christmas calendar with chocolate from Simply Chocolate has 30 doors and comes in two colors that will decorate your home. One chocolate Christmas calendar is in an aesthetic shade of mother-of-pearl and the other version comes this year in a beautiful mint green color. If you can't settle for 30 boxes of small chocolates, while December creeps by, we have fortunately provided extraordinary versions of the chocolate Christmas calendar as you know it. Do you go with our chocolate Christmas calendar with 60 pcs. small chocolates, you can ensure a peaceful Christmas if you now already know that you absolutely must share. It can also act as total self-indulgence for the person who has everything and is never satisfied. Our Simply Chocolate MegaSize chocolate Christmas calendar contains almost 1.5 kilos of mixed Danish luxury chocolate, which makes this ultimate chocolate Christmas calendar an obvious choice for the family or as a festive feature for the company. The very special sight of the nearly 1.5 meter Christmas calendar is guaranteed to satisfy even the biggest sweet tooth. The MegaSize chocolate Christmas calendar contains both original sizes of our chocolate bars, crispy dragées and even a nice 12 piece. box of chocolates. Whether you go with a Christmas calendar with chocolate in 30, 60 lids or megasize, one thing is both certain and certain; when you first put out your Simply Chocolate chocolate Christmas calendar, it may well be Christmas.
SIMPLY CHRISTMAS CALENDAR WITH CHOCOLATE
You can safely expect the entire palette of taste experiences from your chocolate Christmas calendar, which contains exciting flavors based on fairly produced white chocolate, light chocolate or dark chocolate. As the days of December progress, you will meet our well-known and award-winning palette of flavors, and in between, special special guests appear in the form of limited edition chocolates with a hint of orange or date, which immediately bring to mind Christmas. Some chocolates in your Christmas calendar have a soft interior with tempting combinations of delicious chewy ingredients such as coconut, spelled or marzipan. Other chocolates are massive with crunchy almonds, nuts or caramel - and sometimes you'll encounter a hint of salt, mint or licorice as you count down to Christmas. Common to all the chocolates behind the doors are the completely natural ingredients of the finest quality. With the year's tastiest chocolate Christmas calendar 2023, you have the perfect hostess gift in place. In fact, our selection contains the obvious Christmas calendar for both women, men and everyone in between who appreciates the best of the best. We guarantee you that it will arouse excitement when the full-grown Christmas calendars packed with quality chocolate arrive on the table. Shop the entire selection of Simply Chocolate Christmas calendars right here in our official webshop, and if you are hungry for more, the shop also serves our complete selection of chocolate bars, small chocolates in bites, natural protein bars and gift boxes with chocolate on a silver platter.