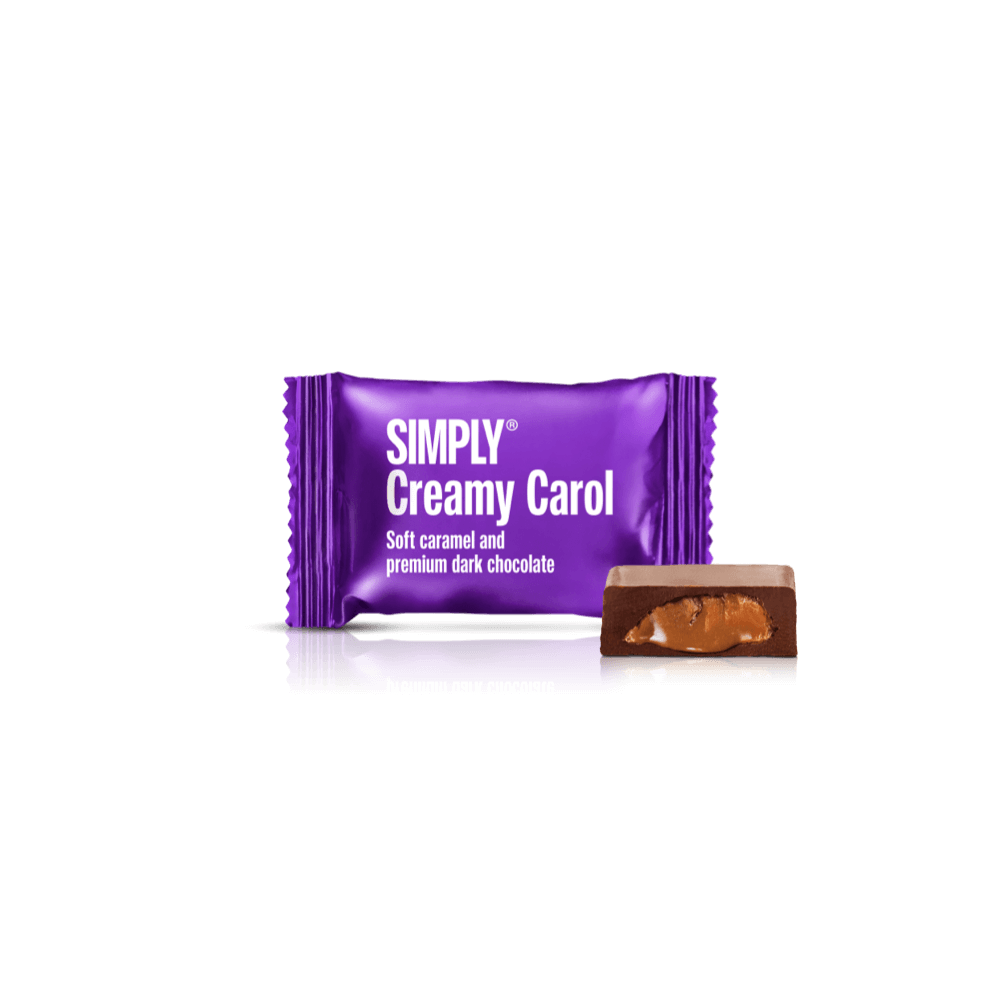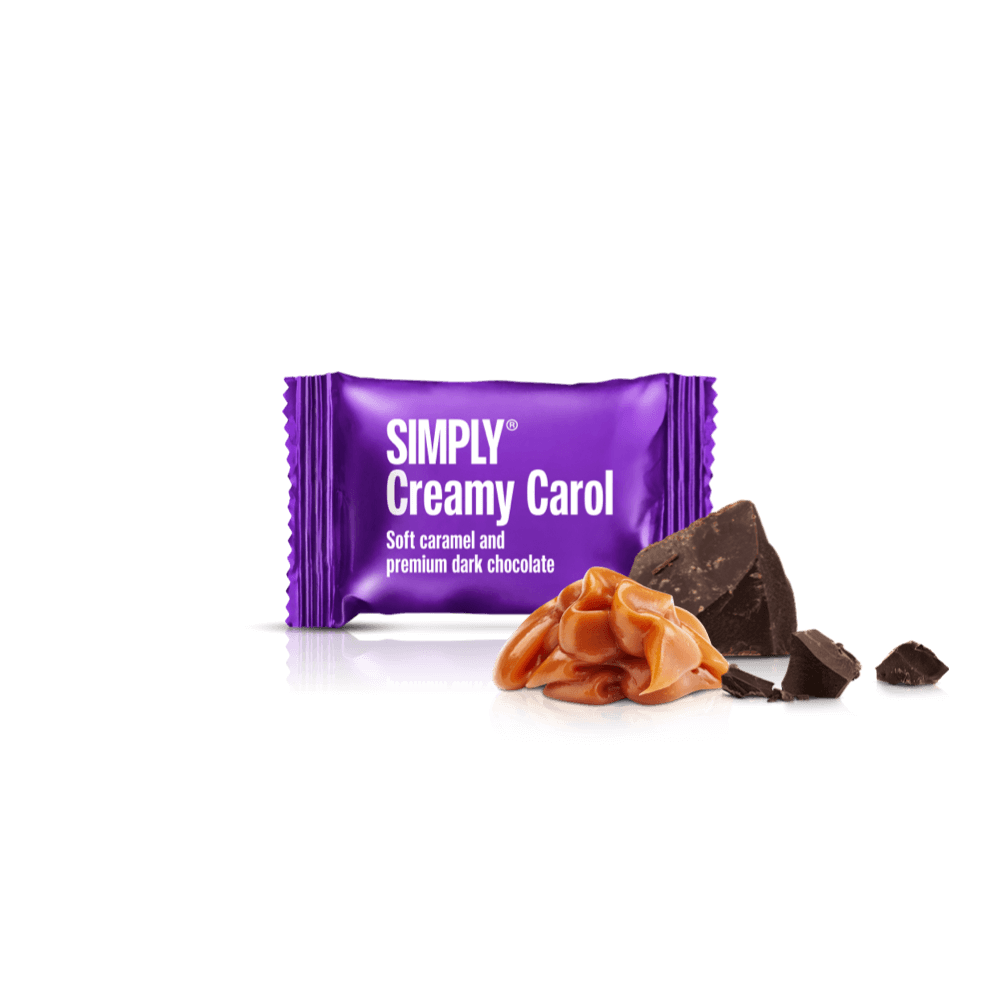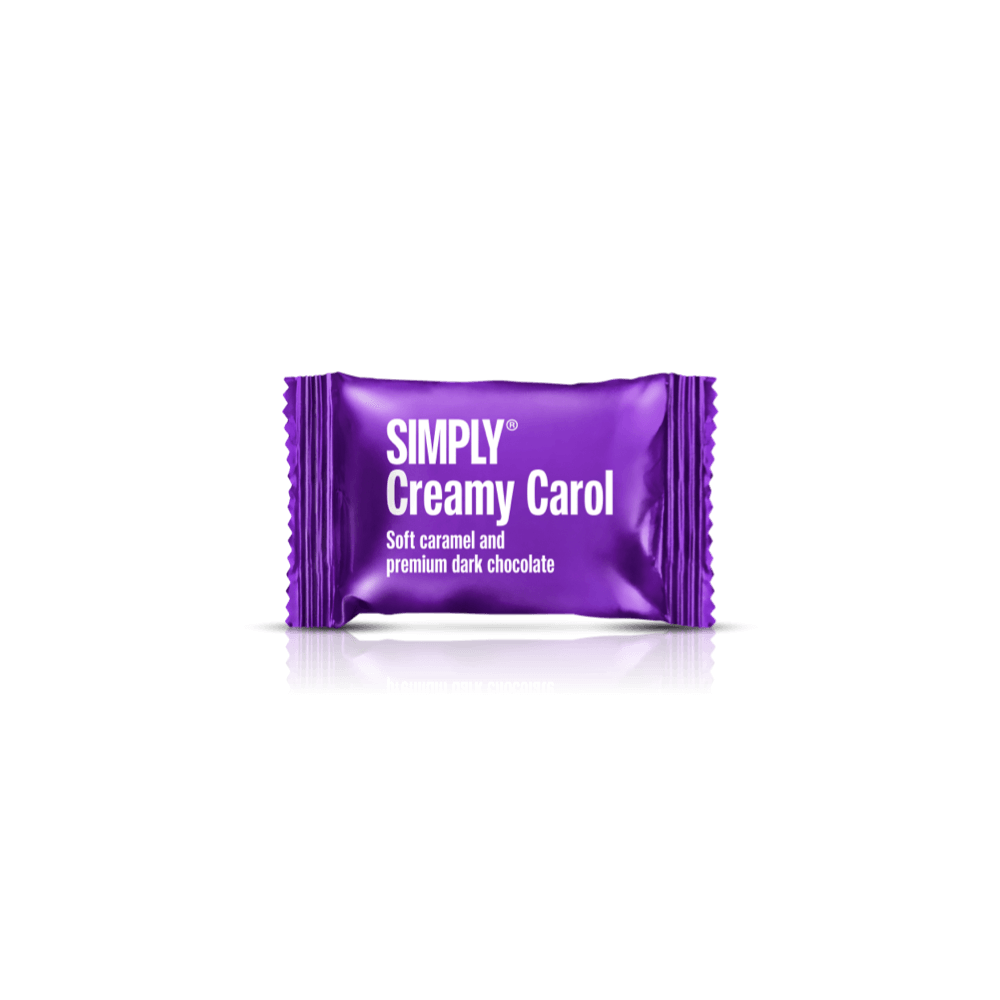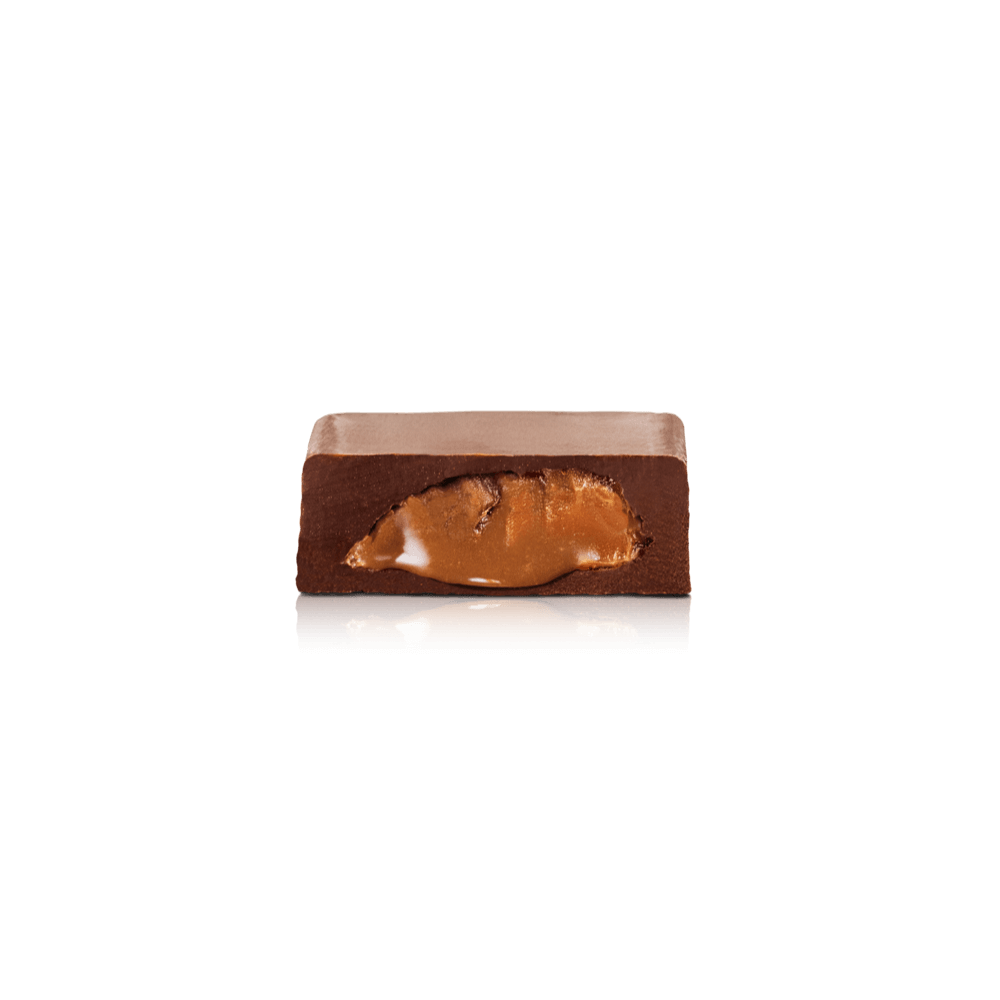 Creamy Carol - Box with 75 pcs. bites
Soft caramel and premium dark chocolate
Sale price

€54,95
Regular price
(/)
Box with 75 pcs.

The softest soul
We all know a special person with the softest inside. The one who always comforts you and has something nice to offer so you feel at your best. Meet Carol - she's one of those people we all need in our lives.

C for the creamiest caramel
For fans of soft caramel, there is no one better than Carol. Imagine the cracking of premium dark chocolate between your teeth as the softest and creamiest caramel flows into your mouth.
750g.
We send all packages through our subcontractor Coolrunner, which enables you as a customer to choose between a number of different shipping companies.

DK
If your order is under DKK 400, excluding shipping, you pay a shipping fee (the price appears when you choose shipping option). The amount appears before placing your order. We deliver free of charge if you buy for more than DKK 400, excluding shipping costs, on one order.

In Denmark, delivery typically takes 1-3 working days
Choose options
Information
Energy: 2231.0 kj
Energy: 533.0 kcal
Fat: 37.0 g
- Of which saturated fatty acids: 22.0 g
Carbohydrate: 43.0
- Of which sugars: 41.0 g
Protein: 4.5 g
Salt: 0.02 g
Liquid/liquid caramel and dark/dark premium chocolate (DK/SE/NO) Ingredients: cocoa mass, sugar, cocoa butter, emulsifier/emulsifier: SOY LECITHIN, caramel (CREAM, sugar, glucose syrup (28%)), SWEET MILK/HEAL MILK POWDER, natural vanilla aroma , sea salt (0.55%) May contain/contain traces/traces of/of peanuts. At least 60% cocoa solids/cocoa content in the dark chocolate. At least 35% cocoa solids content in the milk chocolate. Flüssiges Caramell und dunkle Premium Chocolate DE: Ingredients; Cocoa mass, Sugar, Cocoa butter, Emulsifier: SOY LECITHIN, Caramel (Cream, Zucker, Glucose syrup (28%)), WHOLE MILK POWDER, natural vanilla aroma, Siedesalz (0.55%). Can Spuren von Erdnüssen enthalten. The minimum 60% cocoa mass in der dunklen Schokolade The minimum 35% cocoa mass in der Milchschokolade. Zachte caramel en premium chocolade NL: Ingrediënten: cacaomassa, suiker, cacaoboter, emulsifier: SOY LECITHINE, caramel (CRÉME, suiker, glucose syrup (28%)), WHOLE MILK POWDER, natural vanilla aroma, zeezout (0.55%) Kan spuren van pinda's contain Mine. 60% dry cacao ingredients in dark chocolate Min. 35% dry cocoa component in the milk chocolate. Liquid caramel and chocolate noir. FR: Ingrédients: masse de cacao, sucre, beurre de cacao, emulsifier LÉCITINE DE SOJA, caramel (CRÉME, sucre, sirop de glucose), LAIT ENTIER/CRÈME EN POUDRE, arôme naturel de vanille), sel de mer (0.55 %) Peut contenir des traces d'arachides. Au moins 60% de teneur en cacao (matière sèche) Au moins 35% de cacao compose le chocolat au lait ENG: Liquid caramel and dark premium chocolate Ingredients: cocoa mass, sugar, cocoa butter, emulsifier: SOY lecithin, caramel (CREAM, sugar, glucose syrup (28%)), whole MILK powder, natural vanilla flavor, sea salt. May contain traces of peanuts At least 60% cocoa solids in the dark chocolate. At least 35% cocoa solids in the milk chocolate